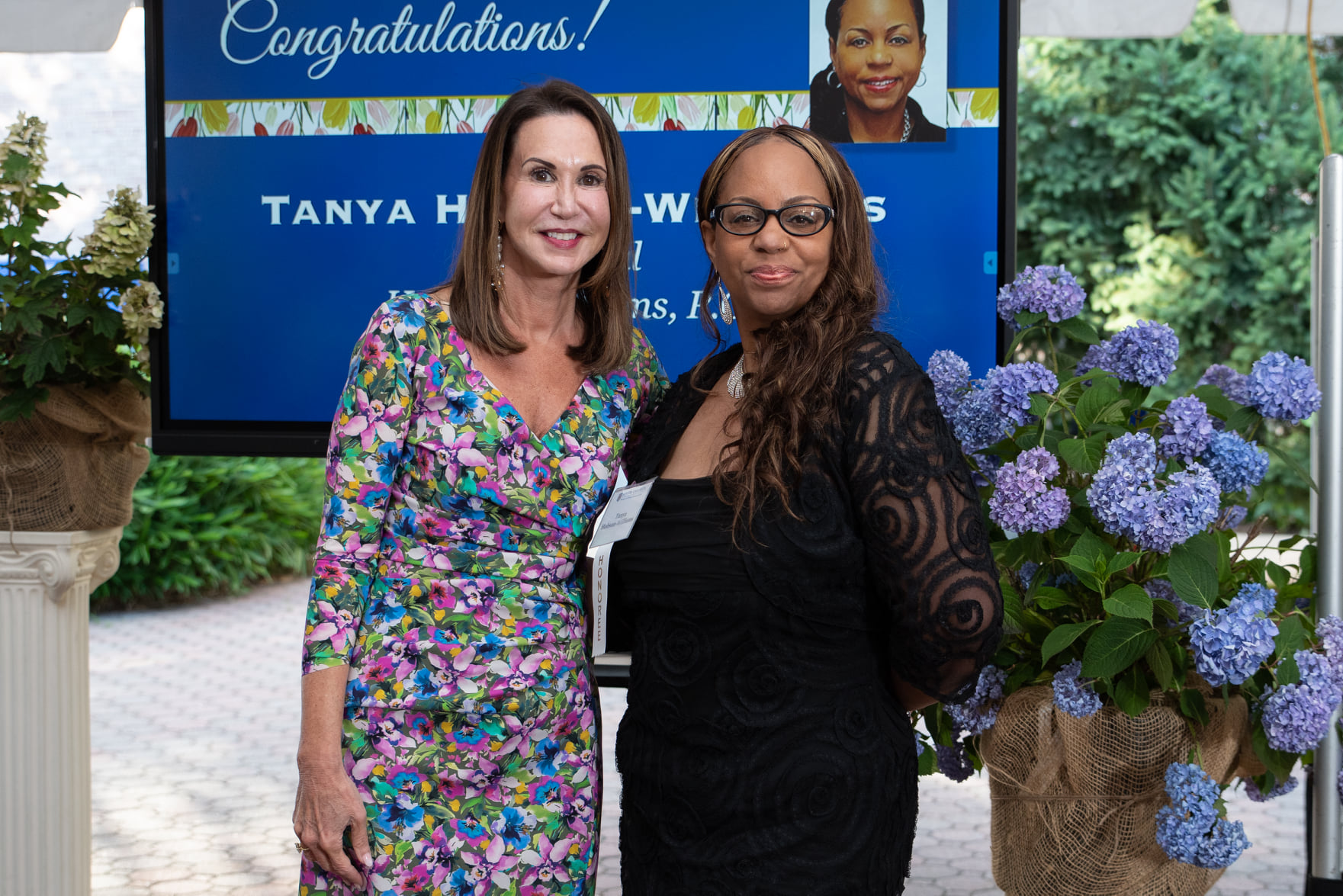 On June 23, Tanya Hobson-Williams, Principal, Hobson-Williams, P.C., received the Hofstra Law Outstanding Women in Law Award during a special ceremony that took place at the university's Roosevelt Quad Hall. This award recognizes women in law who have made a meaningful and inspiring contribution to the legal community.
Recipients of this award have also demonstrated a commitment to excellence to the practice of law, been inspiring and accomplished leaders in the profession, served as a mentor for other women, and contributed significant time and effort to pro bono work and volunteerism.
Ms. Hobson-Williams is an accomplished attorney who has dedicated her career to practicing elder law and guardianship matters. This also includes litigating real estate and landlord-tenant cases on behalf of senior citizens. She has also dedicated her time to pro bono legal services through her work as a Guardian ad Litem with the Housing Courts in New York City. She also assists young people in the LGBTQ+ community by providing them with pro bono legal work.
As a faculty member for Lawline, Ms. Hobson-Williams provides learning opportunities for other attorneys through Continuing Legal Education presentations on Medicaid and guardianship issues.
Most recently, Ms. Hobson-Williams has won two cases on appeal to the New York State Appellate Division. The first case reversed a Supreme Court decision that found a couple was not permitted to use their own driveway due to an easement. The other case reversed a decision by the lower court that voided the marriage of an interracial couple sua sponte without due process and the opportunity to be heard.
Ms. Hobson-Williams is the recipient of many accolades from many major publications, including Long Island Business News, New York Law Journal and Crain's New York Business, and from governmental and civic organizations such as the Nassau County Executive's Office, the Hempstead Branch of the NAACP and the Calvary Tabernacle. In 2008, she was named the first African-American female to serve as Village Justice in the Village of Hempstead, and served in that position for five years.
"I am honored to be chosen to receive this prestigious award," says Ms. Hobson-Williams, "It is truly wonderful to be recognized alongside some of the top women lawyers on Long Island and the New York metropolitan area."